Here at Profitroom, we're proud to share a partnership with the Association of Serviced Apartment Providers (ASAP) as an industry supplier, as our offering increases in demand from serviced apartment operators.
Here, we're sharing details of our exciting new partnership as we look to expand into the self-contained holiday accommodation sector:
What is a Serviced Apartment?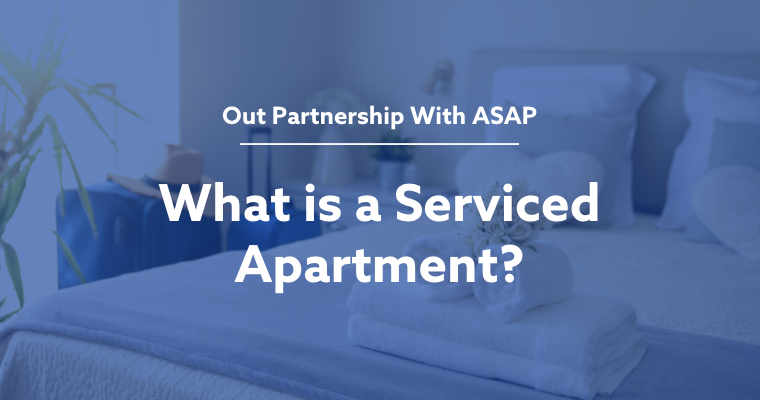 A serviced apartment is an umbrella term for any type of furnished rental which provides amenities, housekeeping and guest services.
Serviced apartments are managed in a similar manner to a hotel but, as they're self-contained, they offer guests more space, privacy and convenience.
Although the concept is not new, it's now gaining popularity and becoming a booking option in its own right, rather than under 'apartment' within a hotel booking.
Self-contained holiday accommodation is likely to keep gaining traction in a post-pandemic world, due to the enhanced safety aspect of being separate from the main hotel, where guests would likely be in contact with other users and staff.
Our Partnership With ASAP: Self-Contained Holiday Accommodation
Here at Profitroom, we deliver award-winning technology solutions to the hospitality industry in a bid to drive direct bookings. As part of our ongoing expansion into the self-contained holiday accommodation sector, we're set to become a gold industry supplier with ASAP, which represents thousands of members from countries around the world.
Our exciting new partnership comes as our work with ASAP Accredited Member House of Fisher - a provider of serviced apartments and aparthotels across the South of England - achieved record numbers of direct bookings.
We're delighted to be working closely with ASAP as, together, we look to achieve similar results with other serviced apartment providers across the UK and beyond.
About Our Exciting New Partnership with ASAP
Trine Oestergaard Stafford is the Managing Director of the House of Fisher. She said, "Part of our strategy has been to attract more business directly via our own website and to be able to cross-sell over multiple locations — giving our customers a better buying experience.
"Profitroom came out as the best option, especially as it was able to connect well with our CRM system and existing interfaces. We believe Profitroom has significantly helped with this strategy and we are now in our third year, with our direct business increasing steadily. We would highly recommend Profitroom and their team of experts."
Natalie Pomroy, Business Development Manager at Profitroom, specialises in serviced apartments. She said, "We're making enormous strides in the serviced apartment sector, with our work with House of Fisher offering a standout example of what we can do.
"The similarities between hotels and serviced apartments are obvious, but there are also key differences. Our services, though, meet the primary needs of serviced apartment providers – that of driving bookings – and we're excited to continue our growth in the sector as we help more and more operators to enhance their revenues.
"Given the fantastic work that ASAP does for its members, joining the ASAP community was a logical step as we progress within the industry – and it will help ensure we continue to meet the needs of those who operate within the sector."
As an ASAP industry supplier, we'll be actively involved in membership events, as well as its annual conference. We'll also use ASAP's communication channels to offer guidance and advice for members on how our expertise can help them develop their services.
James Foice, CEO of ASAP, said: "We are delighted to welcome Profitroom into our community as an industry supplier. The serviced apartment sector is well-placed to bounce back sooner than some parts of the wider hospitality industry, as guests seek out self-contained spaces with their own cooking and cleaning facilities, and little unnecessary contact with strangers.
"Profitroom adding their support brings even more confidence about recovery, as we move into another - and hopefully better - year."
So far this year, our innovative approach to direct bookings, combined with our hospitality marketing expertise, has seen our services taken up by top-end hotel and resort clients across the world, including leading hospitality brands.
Our expansion into the self-contained holiday accommodation sector is the next step in our plans for global growth. To find out more, please contact a member of our Profitroom team.
For more information, take a look at the following YouTube video in which Samantha, our commercial director at Profitroom, spoke with ASAP's CEO, James Foice.
Alternatively, why not read our previous blog post about our recognition as leading providers in the Hotel Tech Awards 2022?