Are you keen to discover how our marketing tools can improve your service?
This week, we're sharing the final summary of our Lookers to Bookers whitepaper, focusing on how our marketing automation tool can drive your bookings and encourage customer loyalty.
Marketing Tools: Driving Bookings and Retaining Loyalty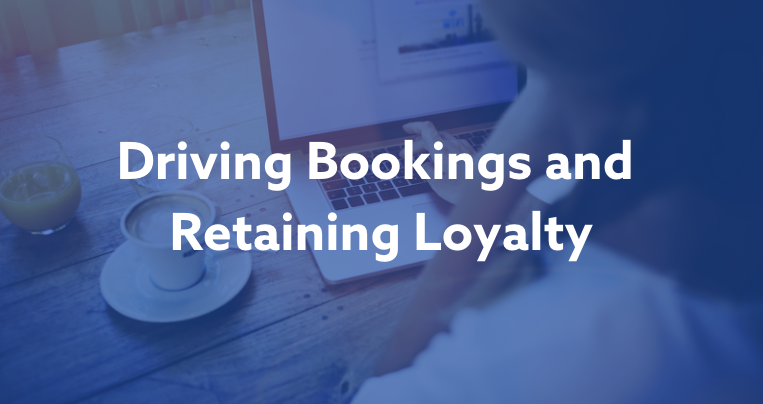 Hoteliers need a marketing automation tool that helps to boost revenue, drive engagement, nurture existing relationships and support direct bookings.
Your guests share valuable data during the booking process that you can then utilise in order to retain their loyalty. Newsletter signups are an instant and effective way to do this, whereby the customer exchanges their data (email address) for a discount code or promotion. This can help you to secure an immediate booking and will provide you with opportunities to encourage their return.
Marketing Tools: The Key Features
Re-engaging your past customers is essential for retaining their loyalty.
Our marketing automation tool can encourage them to re-book, particularly if you send them personalised offers. Your marketing automation system should provide you with reliable data that can help you easily identify your return on investment.
You could also set up a loyalty scheme, where guests are rewarded for their continued support.
Your guest database can hold valuable information such as birthdays, anniversaries and special requests. This is a great tool for building customer relationships, as you'll be in a position to send personalised emails and offers for their important celebrations.
Marketing Tools: Recapturing Bookings
The average traveller will visit multiple sites as many as 40 times before completing a booking. This means that there is an 82.7% booking abandonment rate; more than 4 in 5 online shoppers will leave the site before checking out.
Marketing automation can help you to recapture bookings, as you can send a follow-up email to guests who've left the site before completing the transaction.
If you'd like to find out more about our marketing automation tool, then take a look at our whitepaper, where we go into more detail about how it can help your hotel.
You can also read our previous summary of the report to learn more about our Booking Engine 360.
Alternatively, you can contact us to book a demo or to ask any further questions.