When was the last time you booked a hotel conference room?
As hoteliers continue putting their recovery plans into action, booking data shows that corporate hotel bookings are bouncing back.
City centre hotels have enjoyed a bumper third quarter thanks to an increase in business related bookings, with a 270% YOY increase, according to the latest statistics (when compared against the same period last year).
So, just what is it that's caused corporate bookings to spike?
Covid-19 Implications: Fears for the Hotel Industry
With fears that working from home and a lack of international travel would see business-based hotel bookings plummet, the outlook for hotel reservations didn't look positive this time last year.
The reassuring data we collected means that hoteliers across the country - particularly those that rely on corporate trade - can finally look forward to welcoming business people back to their hotel conference rooms.
Hotel Conference Room Bookings: A Positive Outlook for Hoteliers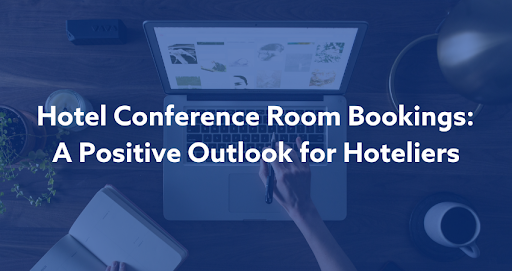 At Profitroom, we're delighted to share our new data with you.
After assessing booking window statistics for hoteliers across the UK, we found that Quarter 3 bookings were up 270% on the same period last year – showing a significant increase in demand.
In further positive news for hotels, the Average Daily Rate, which determines hotels' operating performance, was up 44% – meaning hotels are leveraging this demand to return to pre-pandemic levels. Comparing the 2021 data against 2019 actually shows an increase of 11% – implying a period of enhanced recovery.
On top of this, the average booking window – the period of time between making the booking and the actual stay – had also jumped 64%, moving from 33 days in 2020 to 54 days in the same period in 2021. This suggests guest confidence is returning, as keen holiday goers are now willing to make more advanced bookings and commit to longer lead times.
Hotel Conference Bookings: Looking Ahead to the Autumn and Winter Months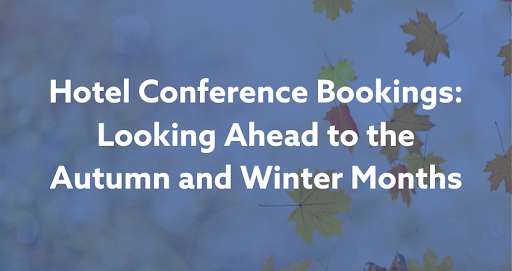 Samantha, our director of business development, offered us further insight into the future of hotel conference bookings: "Coastal hotels and resorts have enjoyed an extremely busy summer, and there were fears that city centre hotels would be left behind with people staying away. It's great to see though that demand has increased significantly – and it renews hope that there'll be a long term recovery in the corporate market. This hopefully bodes well for wider business too, as people venture back into city centre workplaces.
"City-based hotels traditionally benefit from winter trade, as people turn away from coastal bookings during colder months and head into towns for Christmas shopping and socialising. It will be interesting to see how (and indeed if) these hotels benefit from this trade over the next quarter or whether pandemic fears continue to linger."
At Profitroom, we're thrilled to have collected such positive data for the hotel industry, and we're looking forward to seeing hotel conference room bookings continue to rise.
If you'd like to find out more about our services, don't hesitate to browse our website or contact a member of our team.
Alternatively, why not take a look at our previous blog to find out all about our success story with Port Lympne?
*The data has been taken from the UK hotels within our 3,500 worldwide hotel database, which is predominantly made up of 4-star and 5-star properties.