Here at Profitroom, we're celebrating an exciting achievement.
We are honourees in the Webby Awards 2022 for our work on creating a bespoke website design for the Northern Lights Village Experience.
In this blog, we're sharing details of the awards, and why we are honourees:
Bespoke Website Design: The Webby Awards 2022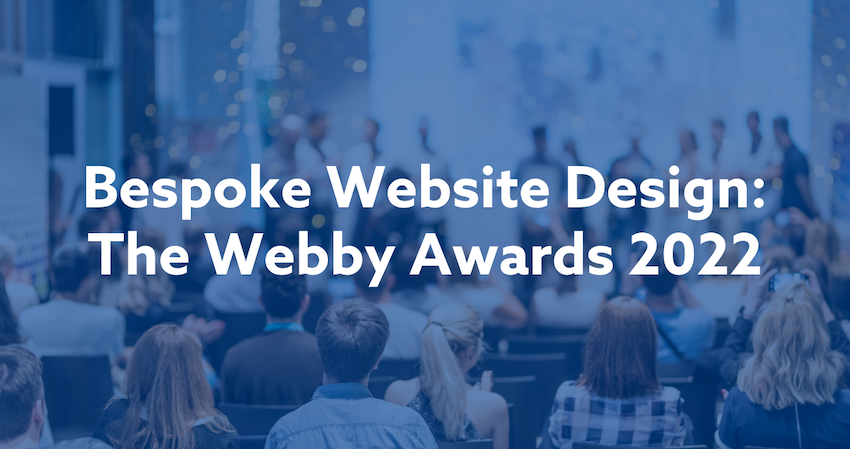 The Webby Awards is the leading international awards organisation and is presented by the International Academy of Digital Arts and Sciences, which seeks to honour excellence on the internet. The New York Times hails them as the 'internet's highest honour.'
The prestigious award win was based on our work with the Northern Lights Village, an enchanting hotel resort in Saariselka, Finland. They asked us to reinvent their existing website, and so we created a slick, easy-to-navigate bespoke website design that really captivated the unique culture of the resort.
Claire Graves, President of the Webby Awards, said: "Honourees like Profitroom are setting the standard for innovation and creativity on the internet. It's an incredible achievement to receive this honour among the best of 14,300 entries we had this year."
Here at Profitroom, we're thrilled to be honourees for such a prestigious award, receiving recognition for our websites and mobile sites in the travel and lifestyle industry. The Northern Lights Village Experience was an exciting project to be a part of, and we're delighted that our work has received recognition.
Creating a Bespoke Website Design for the Northern Lights Villages Project
We worked alongside Northern Lights Villages for one year, helping them to grow their business. We achieved this with our conversion-led booking engine and a targeted approach to the customer's online booking journey, which helped to generate more direct bookings via their website.
We were able to drive a 55% increase in average room rate and a 52% increase in average booking value, compared to online travel agent bookings.
Our focus was on creating a bespoke website design that was accessible and showcased not only their brand, but also their offers and experiences. We used the design to help convey the personality of their two properties.
The Northern Lights Villages, Saariselkä and Levi, offer unique guest experiences, including Aurora hunting by snowmobile and sleeping in glass-roof cabins.
Our Work on The Northern Lights Villages Website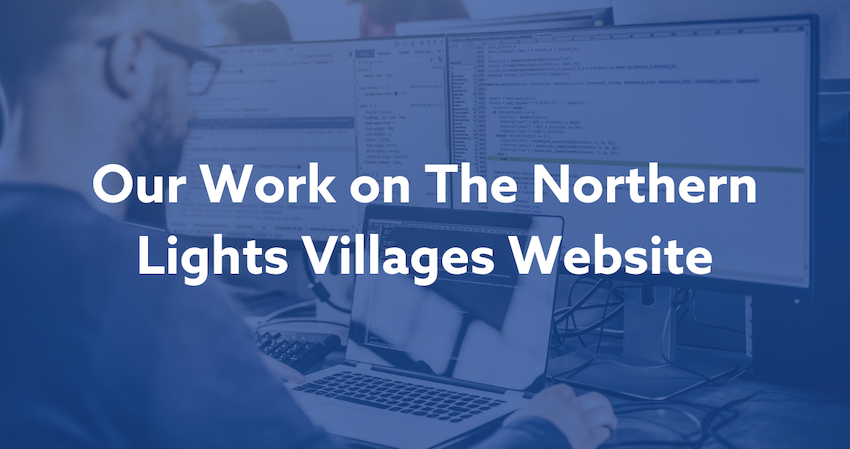 The experience sells itself; our focus here at Profitroom was on creating a bespoke website design that was simple to use with well-curated content.
A website is the first step of the customer's journey, so it should create excitement and entice them into 'holiday mode.'
We created an intuitive website that works across platforms such as tablets and mobile phones and included clear call-to-actions, such as 'book now' buttons.
We enhanced the customer experience online by providing three entry pathways into the booking engine. We also included tools to retrieve data, and added upselling opportunities at each point of the customer's journey.
Samantha Williams, the commercial director here at Profitroom, said: "We're absolutely delighted to be honoured at this year's Webby Awards. These awards are a big deal in our field and to be competing with some of the best minds in digital design is a great achievement for Profitroom.
"The Northern Lights Village project is just one example of how our approach to websites can help to illuminate the identity of a resort, and we're really looking forward to replicating this success in the future.
"This is an exciting time for Profitroom, with the global travel industry finding its feet once more and our client base is continuing to grow – as is our talented team. After some well-deserved celebrations, our attention will very much be on helping as many hotels, resorts and serviced apartments as possible in putting their best foot forward in this exciting new chapter for hospitality as we emerge post-pandemic."
The project proved successful, driving more direct bookings for the Northern Lights Villages. We're delighted to have been instrumental in their success and then honoured for it in the Webby Awards 2022.
We look forward to continuing to help hoteliers in the future. If you'd like to know more about our bespoke website design services, please contact a dedicated member of our team.
Alternatively, why not read our previous blog to find out about the North East England Tourism Awards?